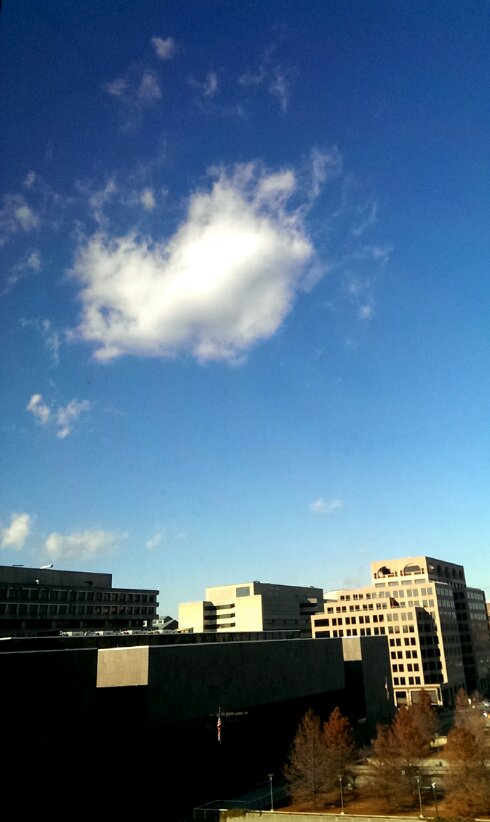 On seeing me snap a picture with my phone of our shared view of the highway, homeless shelter, tax court, and an array of office buildings apparently designed in the school of Mies Van Der Rohe gone terribly wrong, my next door office mate asked, "are you taking a picture of what you will be missing while you are in India?"
"No, I'm taking a picture of a heart-shaped cloud. When I'm having a day as stressful as the one I'm having, I like to remind myself that there's always a heart-shaped cloud out there to put things in perspective." I held up my phone so that she could see the photo, as sometimes people don't see the heart shape until I've photographed it.
"That's pretty cool," she observed.
She's going to water my plants when I'm gone, and I'll look for a little something from India for her that will make a hard day at the office a bit easier to take–perhaps a murti of Ganesha (the elephant god who is said to be the remover of obstacles).