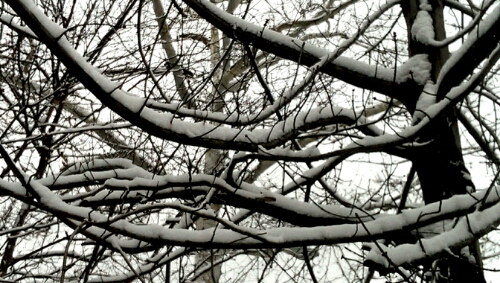 It was really quite beautiful when I took a break from my work computer to go outside and shovel.
My nearly 90-year old neighbor, Mrs. G., was also out shoveling, though no one else on our side of the street had made any effort either this snow or the last to clear their sidewalk.
When I was mostly finished, I went to say hello and to tell her, though we have never really socialized, how much I love and appreciate having her as a neighbor. She thanked me for saying so and said she has always tried to be a good neighbor.
I asked if I could give her a hug. She hugged me and then asked rhetorically when that had last happened. Her doctor. Before Christmas. Gave her a hug. "It's always good to hear," she said, "that you are appreciated."
I offer my appreciation to you for reading and for how much so many of you enrich my life.