Could you find your innards gorgeous–the blood, sinovial fluid, organs of digestion and elimination? What about your inner thoughts and memories, the ones you do not want to share?
That, of course, is not the point, here. What does it mean to be gorgeous inside? As a found exhortation it is to invite us to find (and seek) the wondrous and exquisite place where external (including your internal critic) judgment and values become irrelevant (even while recognizing that we are still working on things).
To find that gorgeous and glorious inner space and rest in it is one of the reasons to meditate–especially those of us who have a tendency to hear at times all too loudly the inner and outer voices of criticism.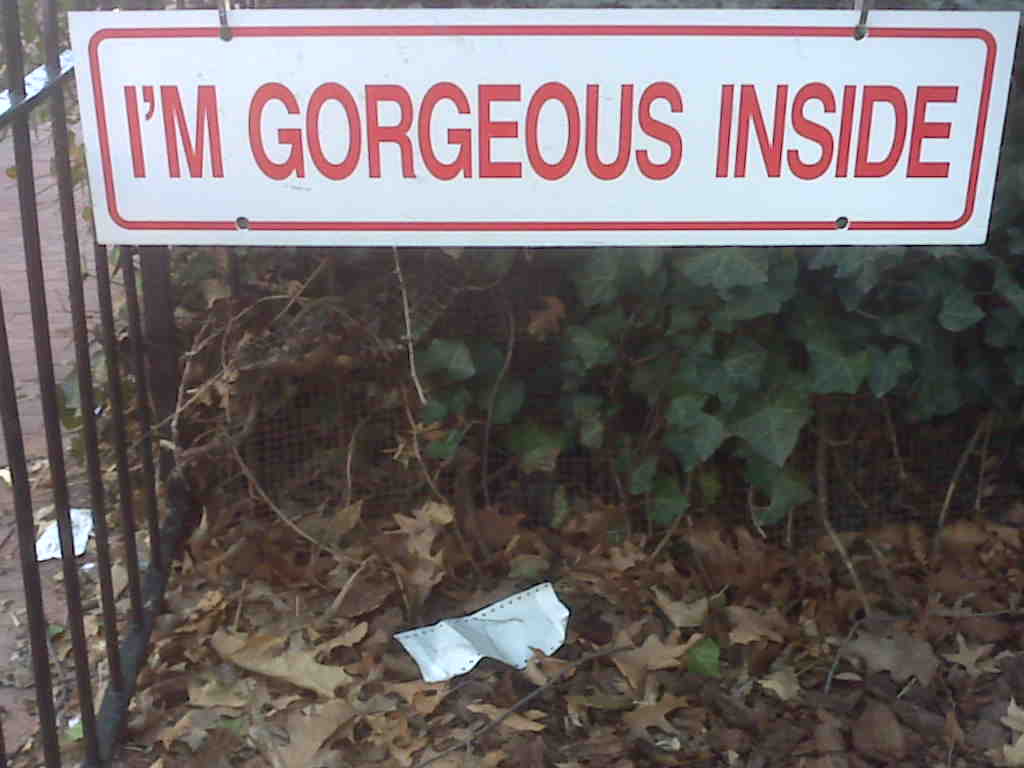 Peace and light, E — Posted with WordPress for BlackBerry.