I love this piece of yard art (assuming it was intended to be art).
Do you have places that you have reserved for yourself that perhaps would be better abandoned? Are there places and spaces where you could grow and explore that you shy away from because of the emptiest of signs or rules?
Just asking (I know I do, if I am being honest with myself).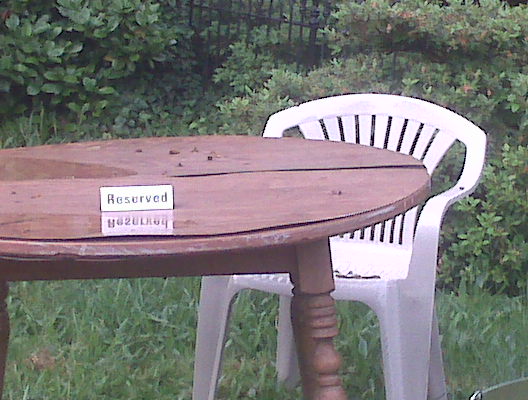 Peace and light, E — Posted with WordPress for BlackBerry.