I prefer the exhortations: be careful, be mindful, pay attention. It is good to heed what is around us, being open to the optimal next step on the unfolding path.
But if we get too wary or fearful, if we spend too much time watching out for and guarding against danger, then we may well miss opportunities to enhance our lives and those around us.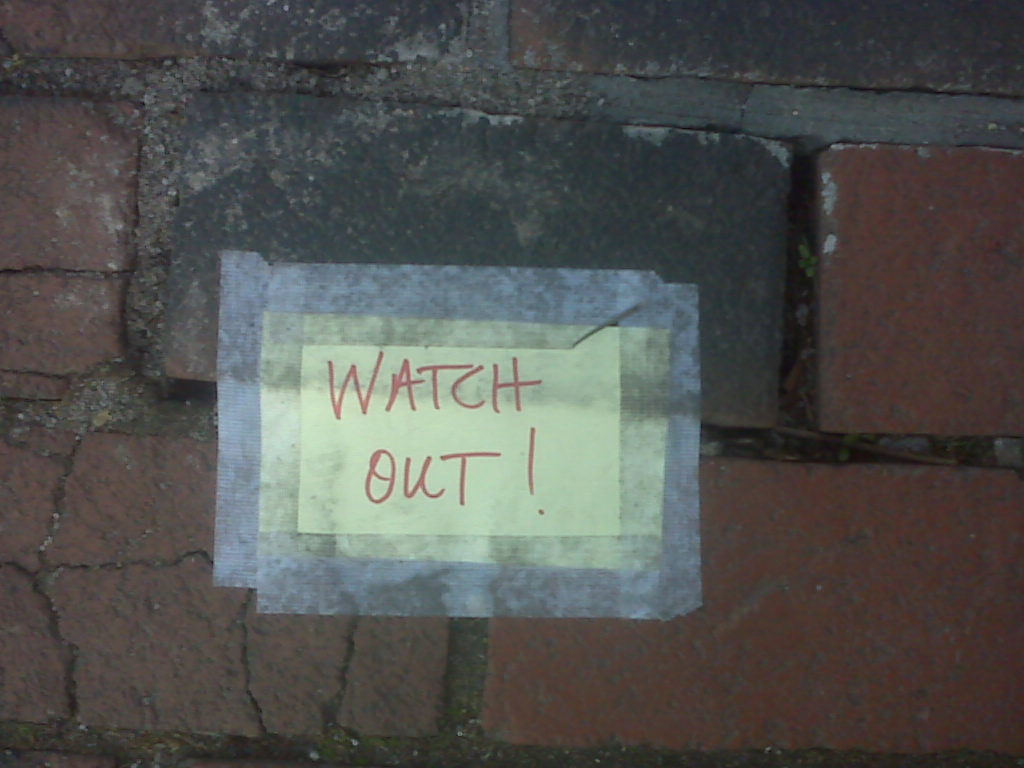 Peace and light, E — Posted with WordPress for BlackBerry.