I walked over to the Verizon Center to see how the kalachakra was spreading into the space around it. Towards the end of my foray, the traffic light at a corner outside the Verizon Center changed in my direction, and I headed into the crosswalk. A cyclist going north in the southbound lane started cursing and screaming at me for blocking his way. The loudspeakers were blaring their usual commercial fare, the neon were glaringly lit even by day, the big video screens showing ads and offerings of upcoming sports events, and the tourists were jostling down the sidewalk, carrying their plastic containers full of stuff from McDonalds and Starbucks. On the other side of the Portrait Gallery was a special "market place" with silk shawls, t-shirts, silver and turquoise jewelry, thangkas, prayer wheels, and Himalayan food served in styrofoam containers with plastic forks.
I am as certain as it is possible to be that the space inside the Verizon Center is being transformed by the practice of the kalachakra for world peace empowerment inside. We cannot make others receive such an offering if they are closed and uninterested. We can, though, seek to open our own receptivity and our own hearts. As I observed my reaction to the plastics and the noise and having been cursed out when I had the "right of way," I thought that the axiom "peace starts from within" is counsel that though we may not be able to change others, we can and are responsible for ourselves.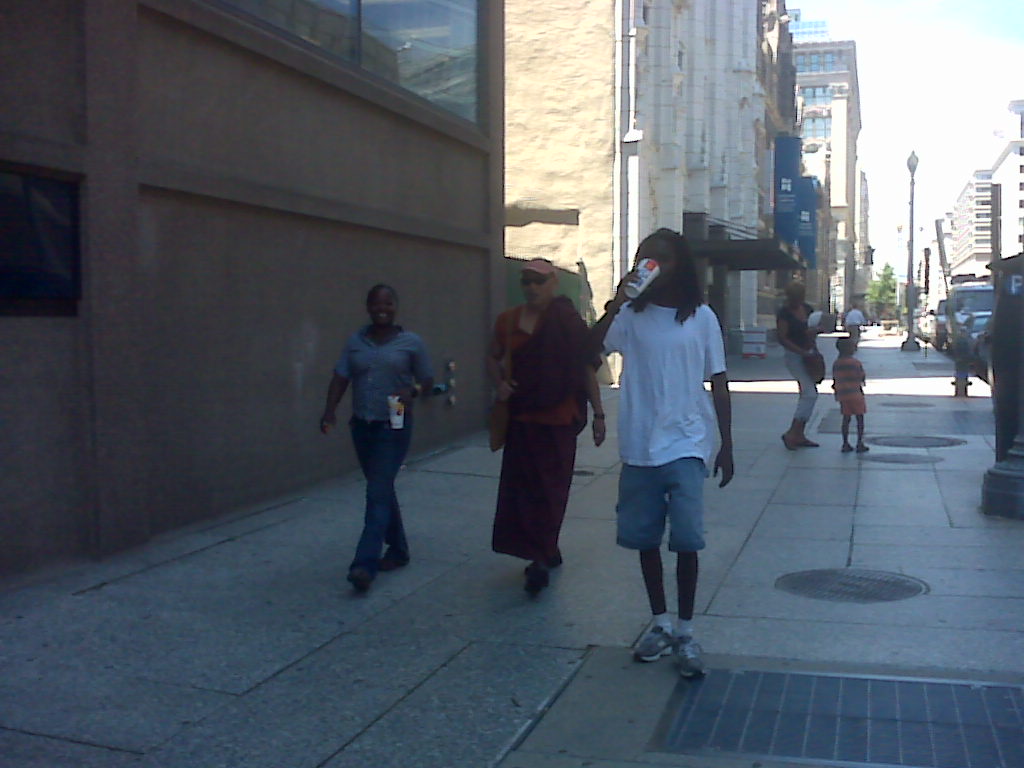 Peace and light, E — Posted with WordPress for BlackBerry.