I'd seen a photo on-line, and discussion before and after a friend took to the street and the park to write exhortations, prayers, pleas.
I might not have seen it live had it not been directly on my way home later in the day. Though I had not gone looking for it, I recognized it when I saw it–the exhortation triggered by a planned display of bigotry, rage, ignorance and hate.
The exhortation to embrace diversity is a fundamental precept of the tantric yoga philosophy (my friend was making the exhortation based on different practices, but it hardly matters from what source one gets a true teaching). I always benefit from contemplating ever more deeply that the only way to experience unity/union is to ever more fully embrace diversity (while still, of course, practicingviveka–discrimination).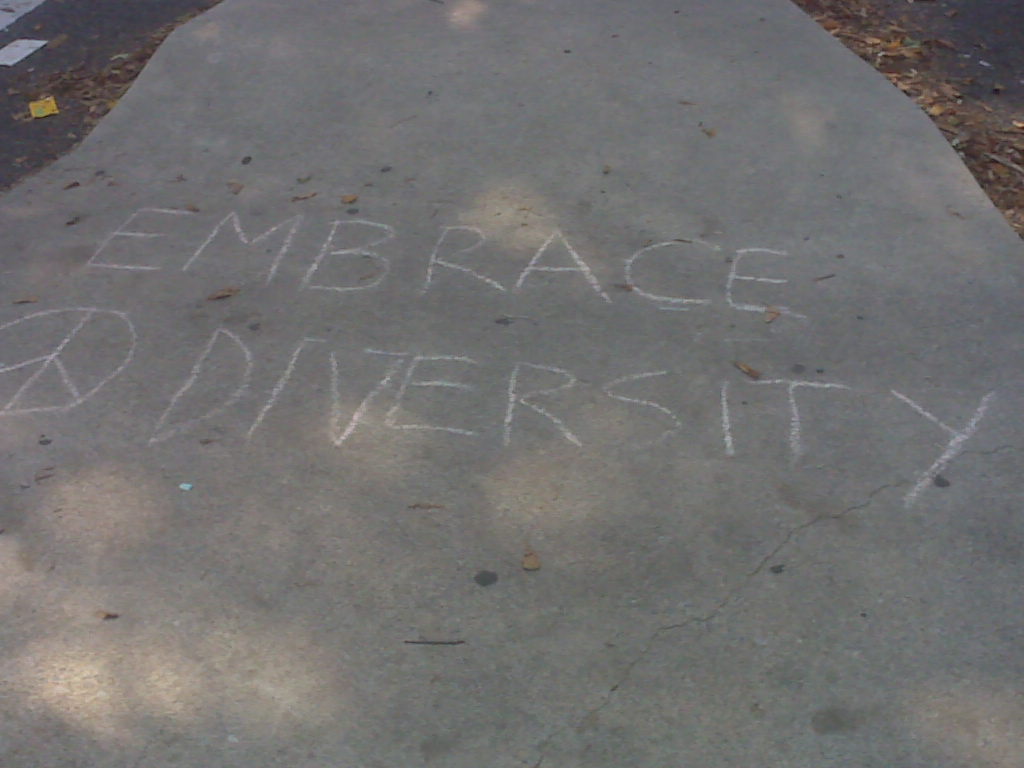 Peace and light, E — Posted with WordPress for BlackBerry.