With his camera,
I took three pictures
of one monk smiling
At the Capitol. He was
in his orange robe.
I took One picture
with my phone.
Of three monks. Or
Perhaps they were
two monks and
an accolyte.
Here it is.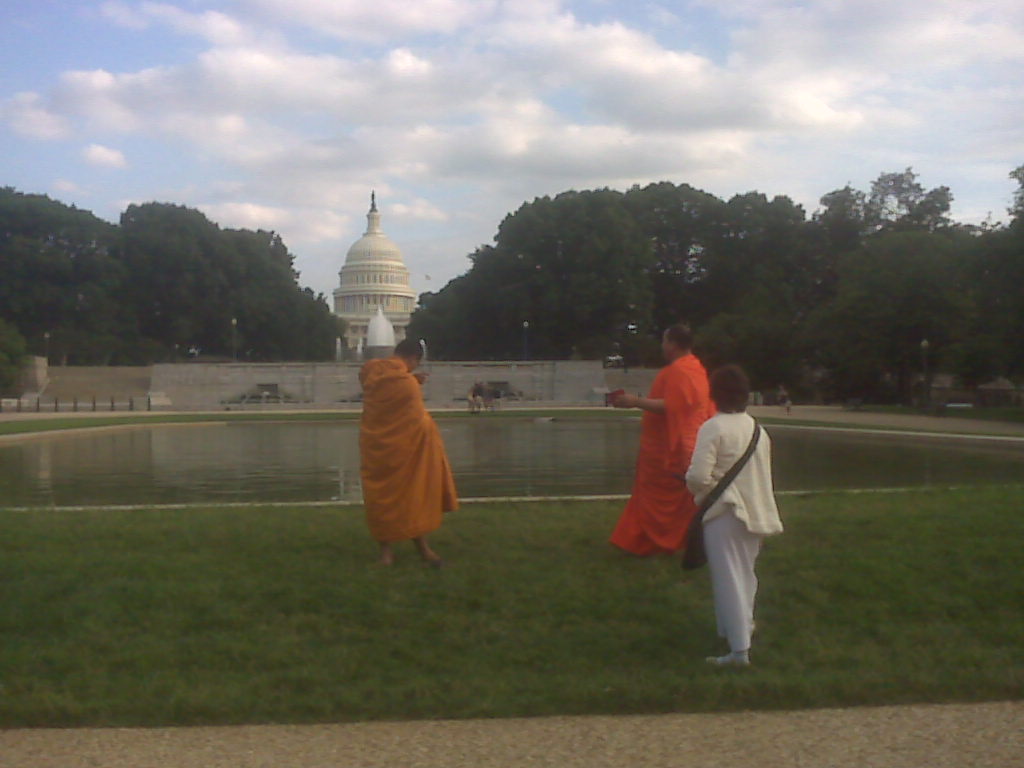 Peace and light, E — Posted with WordPress for BlackBerry.