When these trucks first came into sight, they were driving side-by-side just below the speed limit, with a number of cars tailing close behind in both lanes. The voice of the monkey mind started down the "what the f**k?" path. But soon after, Johnny law parked in the median came into view. Another half mile down the road a second police car was lurking. As soon as the trucks passed the second police car, the truck in the left lane pulled over in front of his companion, and the passenger cars were able to move a little faster.
The trucks weren't creating an annoying obstacle. They were graciously saving the cars following closely behind from getting speeding tickets.
One never can tell, either at first glance or in retrospective review of life choices, how what might have appeared as obstruction, failure, or missed opportunity in fact either opened new pathways or saved one from harm. Best then, neither to come to conclusions too quickly or to hold onto regrets.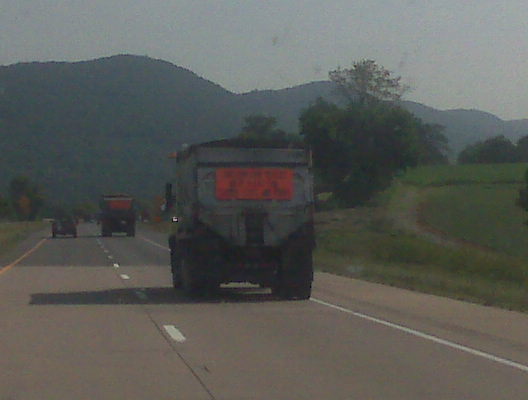 Peace and light, E — Posted with WordPress for BlackBerry.