I came out briefly to sit and contemplate and write in my journal before a staff meeting at lunch time (no lunch provided).
The Scott Burton chairs in the National Sculpture Garden are one of the more delightful places to sit outside near my office.
First, I was joined by several birds. Then some tourists came along. The one with all the jewels sat down at the direction of her friend in orange for a photo. "We're not allowed to sit here," the sitter said with a little glee in her voice.
I directed her to the sign near the seats giving permission. This led the photographer both to sit down with her friend, but also to lose any real interest in taking the photograph.
What was it about the loss of transgressiveness that made the photo less desirable? The chairs are the same whether permitted or not. In fact, with sitting permitted, there is more time to explore fully their function as chair as well as their form as art.
This set me wondering about how much our desires are driven by social ideas, rather than needs and comforts.
A father and his son approach the chairs fro the other direction. After reading the sign giving permission to sit, they promptly sat down. The bare statement "granite chairs," was all that was said before they got back up and went on they're way.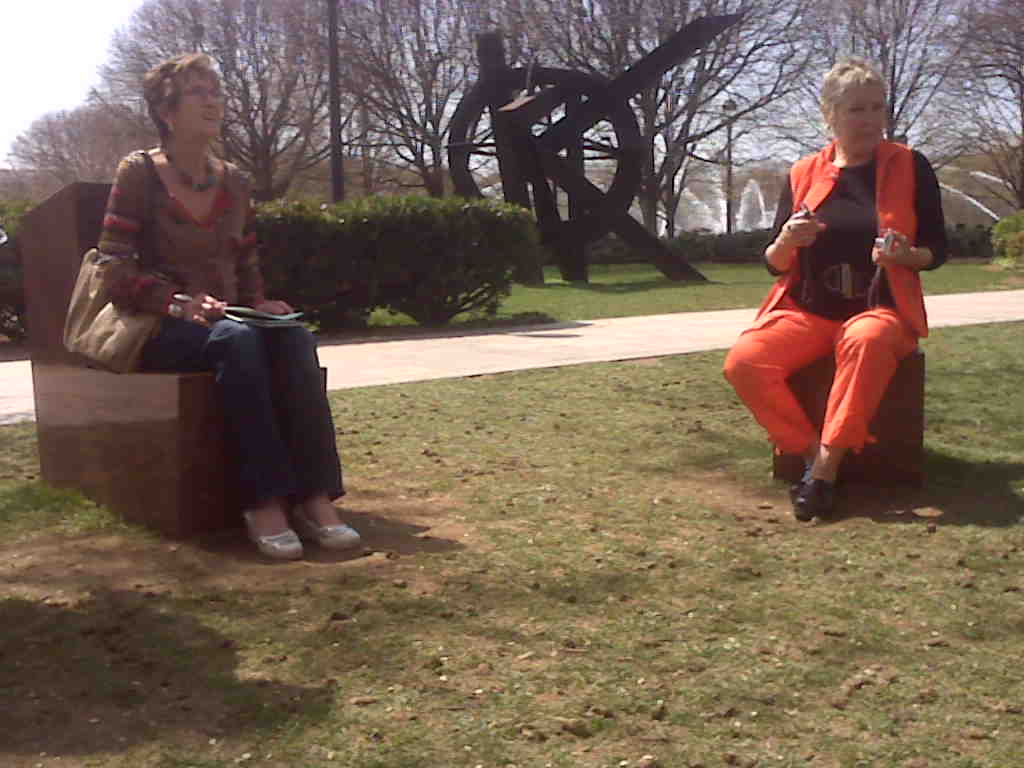 Peace and light, E — Posted with WordPress for BlackBerry.