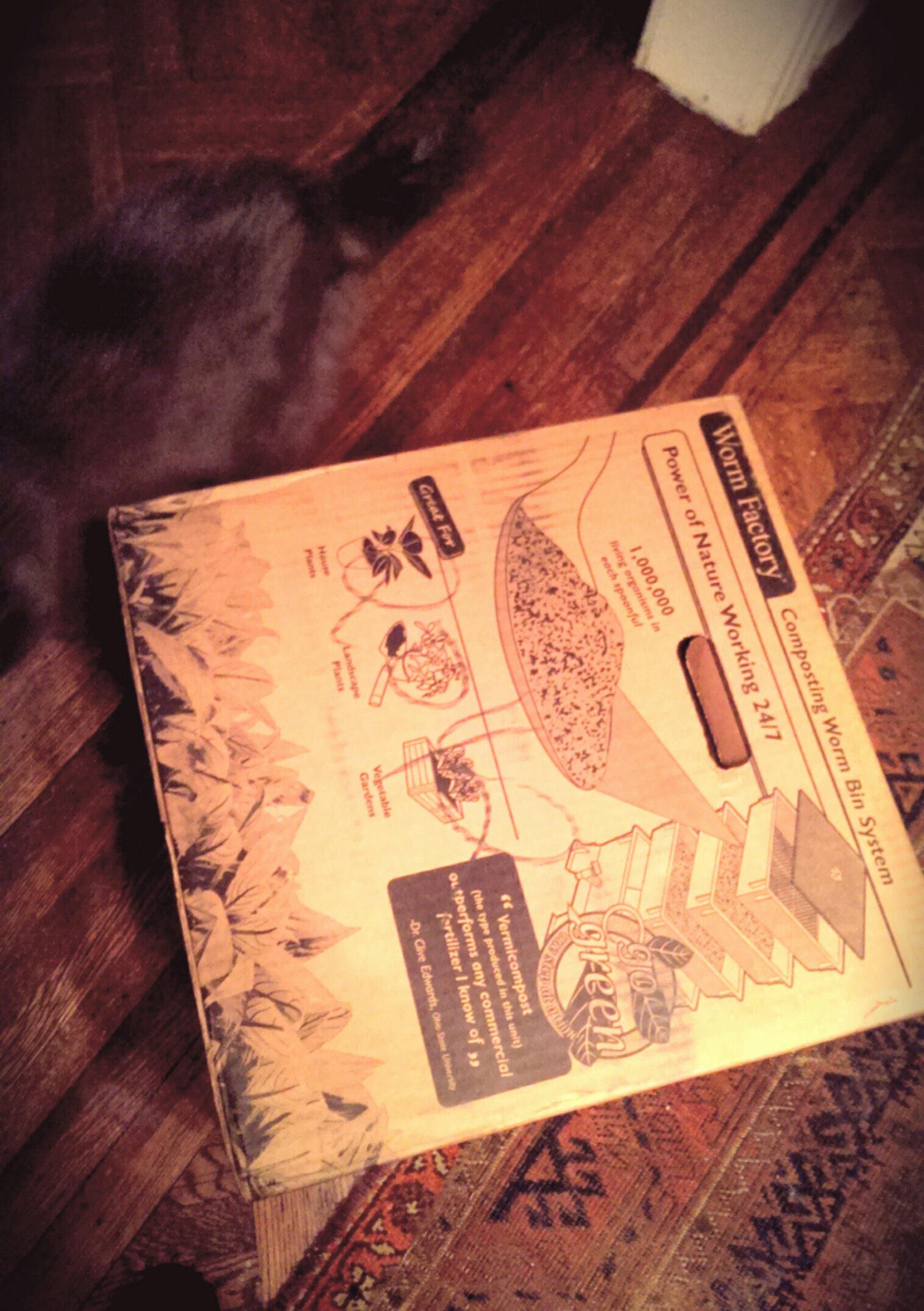 It was a day of meetings and conversations and emails. I'm in the middle of a major project, and it feels demanding. I'm being careful to take good care of myself.
On the walk home, just as the last glimmers of daylight were fading, I could feel the temperature dropping. Any last warmth was being blown away by the wind. I was bundled up and had my computer with me with the intention of working from home. The sky was like a black opal–dark blue-grays with fiery orange streaks. The walk (chanting the Maha mrityunjaya mantra for some of the way) shifted me out of work mode.
I came home to my newest gardening venture. The worms will arrive separately; they will be held for me at the post office to keep them out of the cold.
Experienced vermicomposters, please feel freee to post your favorite tips for happy, healthy, hungry worms.