Does it matter whether this juxtaposition of the exhortation to love next to a game of hangman was intended by those holding the chalk?
Even if the juxtaposition was not thought out and done for the purpose of later viewers, it raises much to ponder about how we act and live in relationship to the world.
Just one of the questions that comes first to mind is whether it is more ok to play hangman if you it with love?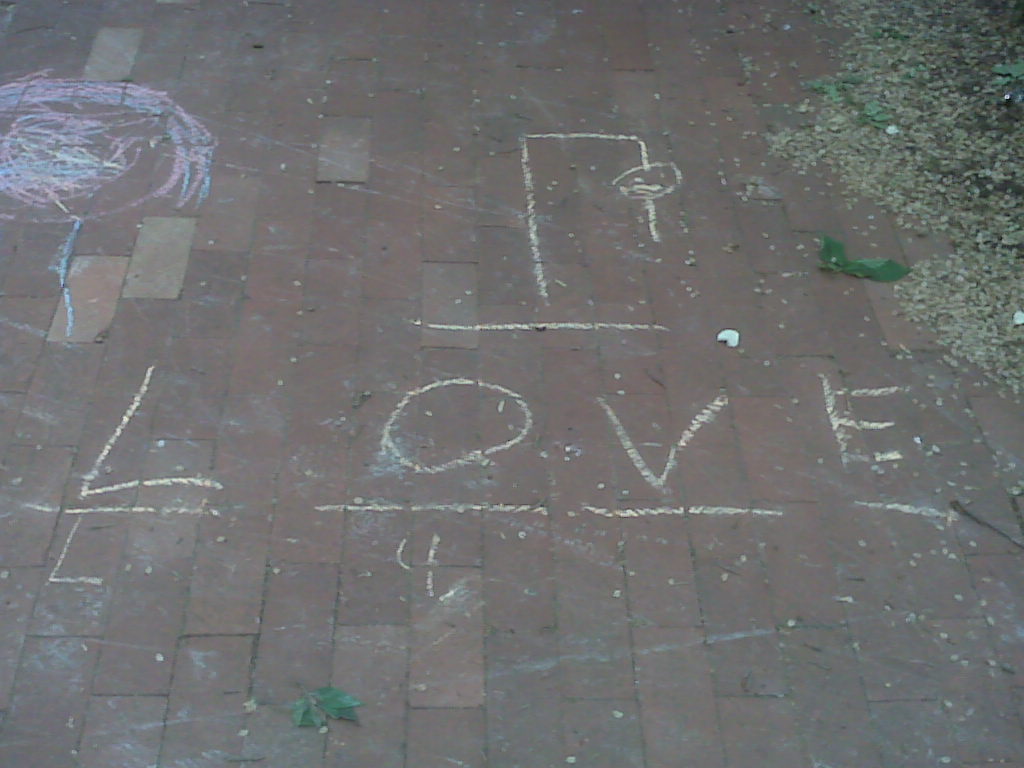 Peace and light, E — Posted with WordPress for BlackBerry.