As the nights get longer and colder and darker, it can be very tempting to hibernate. It is not a bad thing to focus more on the indoor things, but for health and happiness make sure to get out and soak up some light every day.
The moon just past full greeted me this early morning as I headed for the metro to ride up to Silver Spring to assist at the therapeutics workshop with the wonderful Todd Norian who has come to visit and make offering to our community. Seeing the moon over the vivid trees made me glad I had a reason to get out of the house extra early on a Sunday morning.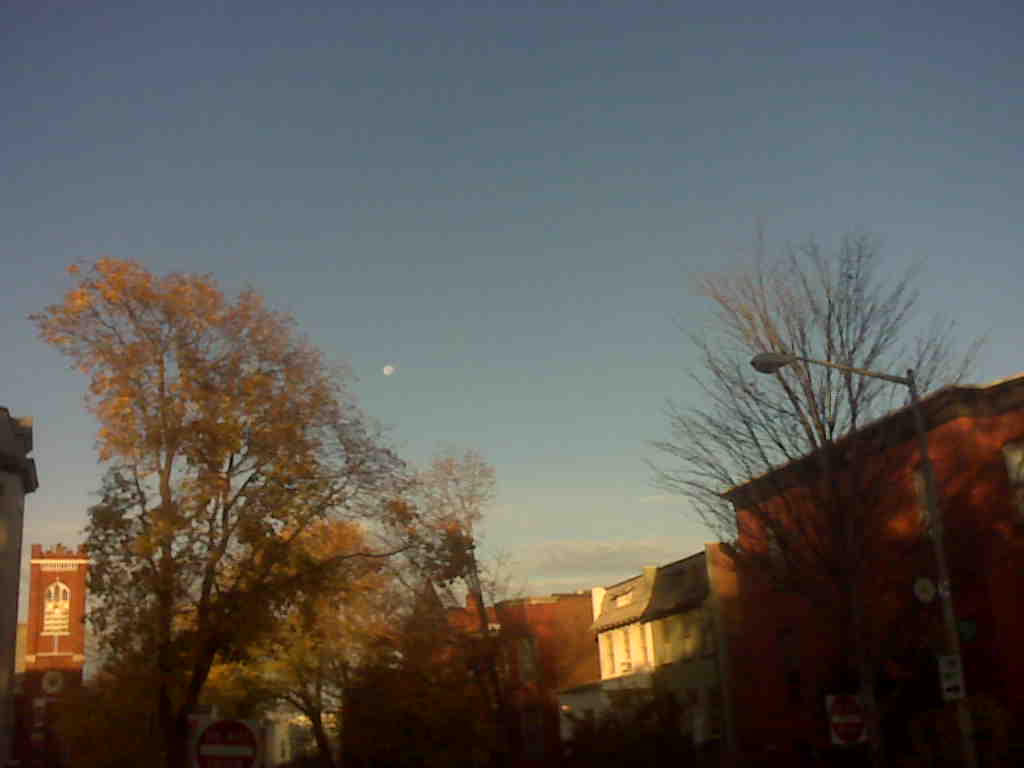 Peace and light, E — Posted with WordPress for BlackBerry.