This weekend's work in the garden continues on removing summer plants that are no longer productive to make way for cold weather planting (various greens and root vegetables).
The cherry tomatoes and a couple of the hot peppers are still flowering in addition to fruiting. Those I will leave in place as long as they are producing or until a frost, whichever comes first.
I ruthlessly pulled up all of the other pepper plants, gleaning the last of that cycle of the harvest (some years there are lots of peppers to pickle and roast and enjoy into winter, but not with this summer's weeks of blasting, arid heat followed by the flooding storms).
With the limited space in my tiny garden, frittering away time or space from sentimentality, attachment, neglect, or lack of knowledge, has a significant impact on the possibility of flourishing. Sometimes I relish my ability to be ruthless in the garden–to tear things up that do not serve, let them go, and invite in new and more nourishing and productive things.
When thought about in relationship to the vastness of possibility, my life is not unlike a tiny and limited garden, the limits being space and time and the particular and peculiar collection of quirks, challenges, and talents that came in this incarnation. Oh to be as ruthless in discarding what does not serve in this life as I can be in the garden.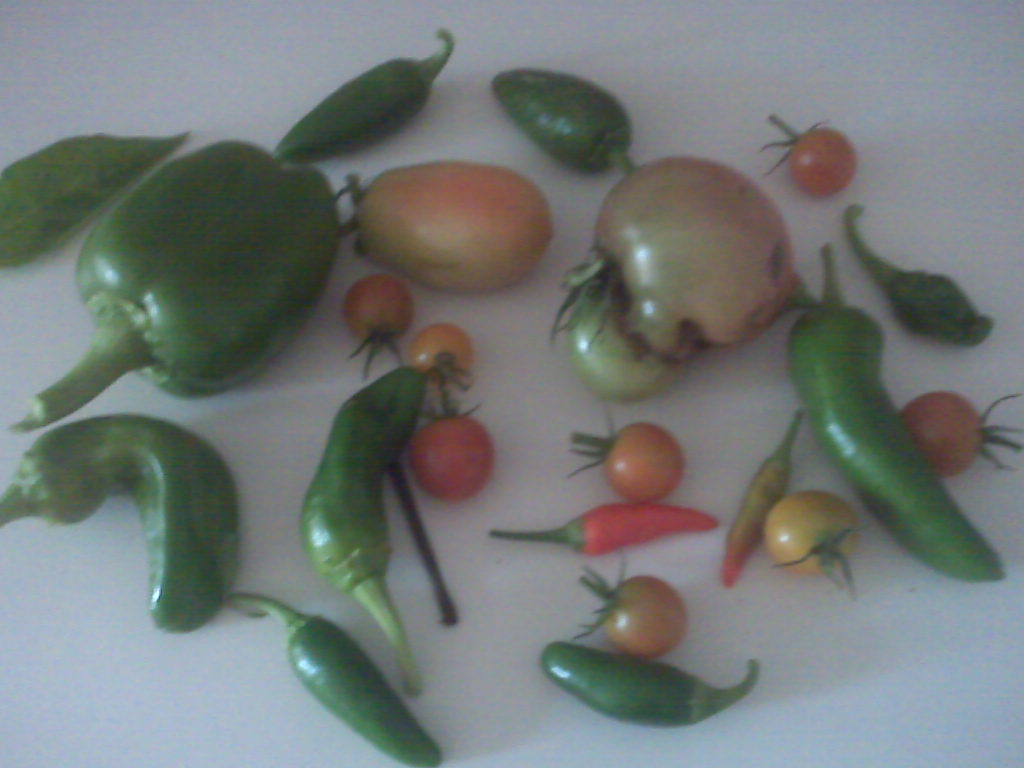 Peace and light, E — Posted with WordPress for BlackBerry.