I cannot tell from looking at the image on my Blackberry whether the words "faith" and "hope" that appear on this statue can be discerned in the photo, but they are there when standing and seeing the statue in person.
This morning, when I was reading through the news, I came across a curious headline that averred that the killing of Osama Bin Laden had brought us a "rare moment of unity." This saddened me, as did the reportage of spontaneous celebrations.
I am calling on my reserves of practice so that my sense of faith and hope for humanity, for peace, and for social priorities is not as faint as the way the words appear in the photograph.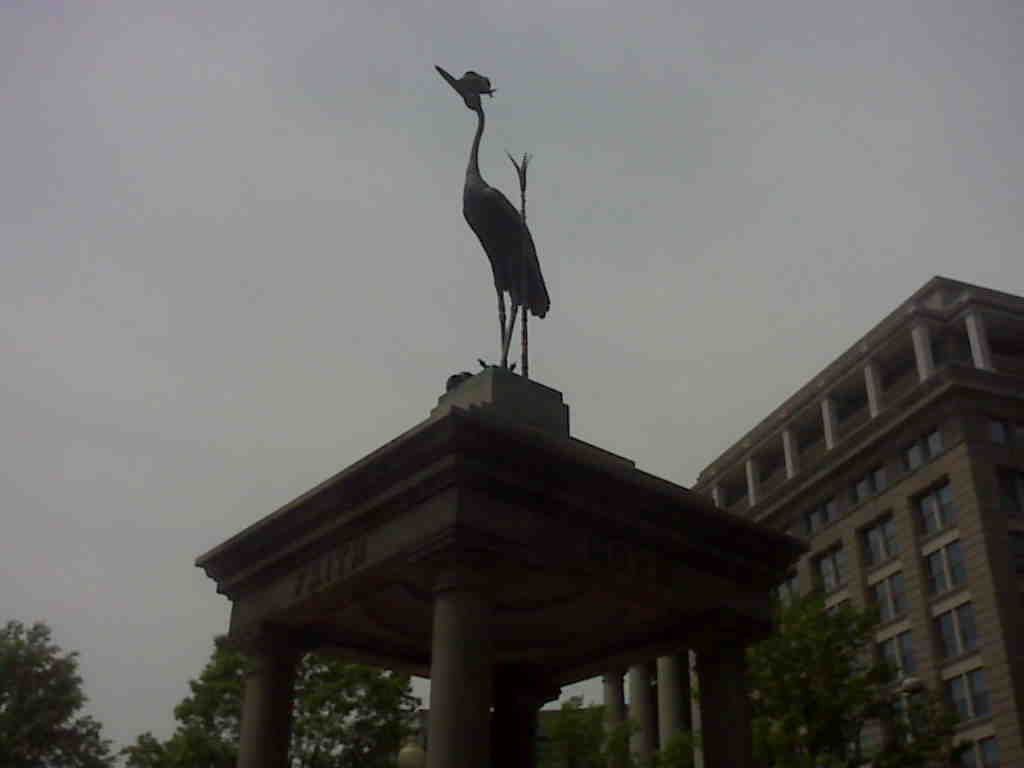 Peace and light, E — Posted with WordPress for BlackBerry.