Regret nothing.
Regret is nothing.
Regret no thing.
Is regret nothing?
Is regret no thing?
What a shift in perspective we can make by looking at something or saying something or thinking about something just a little differently than we have before.
Regret will undoubtedly arise on its own. But can we ultimately release regret so it is nothing to us and our ability to move on in the best way we can? That is one of our most important endeavors in growing and practicing and engaging life (engaging in life).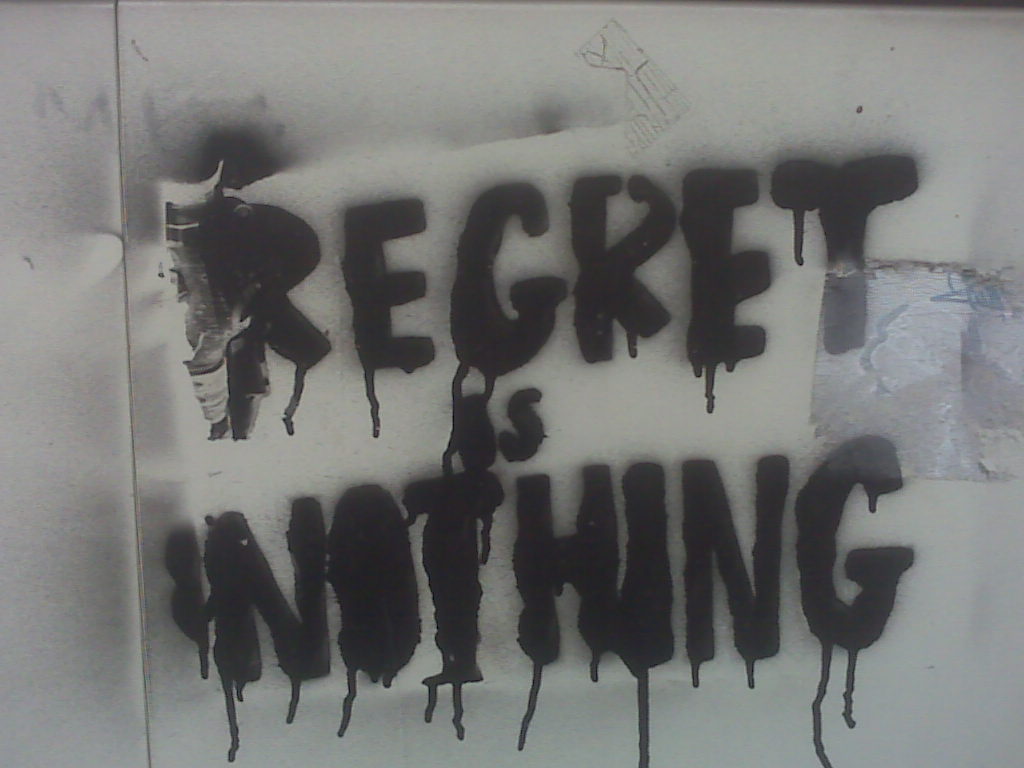 Peace and light, E — Posted with WordPress for BlackBerry.